5 Loyalty Strategies That Will Keep Them Coming Back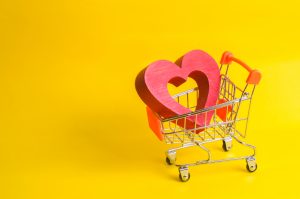 Are you looking to create more loyal customers? Do you want to cultivate "regulars" who treat you like their go-to? Customer retention is tricky these days. People are cutting costs and cutting back on things they've gotten for years – only the real stand-outs can make it. You might already have great prices – maybe your pool business is even the best in the area. However, customers these days have wandering eyes, and will stray if they find something more appealing. Loyalty used to be the expectation – now it's an achievement when you earn it.
What if I told you you don't need to have rock-bottom prices, or take a loss, to keep them around? Today, we're going to cover five strategies you can implement to help foster that sense of loyalty. If you're serious about creating a loyal customer base, look no further. We'll discuss cultivating better customer relationships, offering incentives, and providing superior service to ensure your customers remain loyal to you.
5 Strategies for Creating Loyal Customers
1. Exceptional Customer Service
As a business owner or service provider, your goal should be exceptional customer service. Going above and beyond to ensure customer satisfaction is critical to creating loyalty with your customers. You want them to spread the word about your hard work on social media. With a little nudge, they'll even happily talk up your services, and that's key.
Being proactive, quickly resolving issues, an going the extra mile to meet their needs are all essential to providing excellent customer service. You want them to build a relationship with you and keep your brand in their mind. By offering exceptional customer service, you'll be able to build loyalty over time and ensure customers remember the experience.
2. Personal Connections
Building personal connections between you or your brand and customers are key to creating a sense of connection or loyalty. Personalize customer interactions, remember their preferences, and address them by name. Consider sending a personalized SMS message or even a hand-written card (if you're a local business) on special occasions like birthdays or anniversaries.
See Also: Could Your Pool Business Be Getting More from SMS Marketing?
Regular communication via email and social media and providing high-touch customer experiences are great ways to build personal connections. You know your customers better than anyone, so you know which methods resonate best with them.
3. Create a Strong Brand
Creating a solid brand is critical in fostering an emotional connection with customers. Having consistent messaging and visuals across all marketing materials and channels and delivering on-brand promises can help make customers feel more connected.
When people see a certain logo, color, or symbol, they know what to expect from your brand. People are creatures of habit, so make sure your brand forms part of this – become a trusted and recognizable part of their lives!
4. Offer rewards and loyalty programs
If you're looking to increase customer loyalty, offering rewards and loyalty programs is a great way to incentivize repeat purchases and show appreciation for your customers. With discounts, special offers, and exclusive perks tailored to different types of customers or purchase behaviors, you can create an attractive loyalty program that will keep your customers coming back for more.
5. Continuously improve and innovate
Staying ahead of the game is paramount for any business in the modern age. Continuously improving and innovating is the key to providing your customers with an exceptional experience. Keeping up to date with industry trends, listening to customer feedback, and introducing new and improved products and services are just a few ways to ensure your customers are always satisfied with the experience you provide.
By proactively improving your products and services and the customer experience, you can show your customers that their opinion matters to you. This can help to increase their loyalty while also making them feel valued and appreciated. After all, customers come back to businesses that they trust and enjoy.
Make sure to regularly review your processes and products, so you can make improvements to your business and ensure customers always have a positive experience. You can keep your customers satisfied by continuously innovating and improving, and creating a robust and lasting relationship.
Grow Loyalty Through Technology & Innovation
Are you looking for a way to enhance your customer's experience, increase engagement, and incentivize repeat purchases? A mobile loyalty app is the perfect answer! You can boost your company's customer retention and create more loyal customers through a convenient and personalized experience. The app can allow customers to easily track and redeem rewards, access exclusive deals and offers, and receive personalized promotions and notifications. The goal is to make customers feel valued and appreciated and incentivizing repeat purchases.
Moreover, having a mobile app can make it easy for customers to engage with your brand and provide feedback, allowing you to better understand and respond to their needs. Plus, a mobile app can also provide data and insights about customer behavior and preferences, which can be used to improve the customer experience and ultimately increase loyalty. 
With a tailored loyalty program that meets your customers' needs, you can build a loyal base of customers. So, what are you waiting for? Check out our private label loyalty app today through a personal consultation or demo – and start building customer loyalty now!
The post 5 Loyalty Strategies That Will Keep Them Coming Back appeared first on Small Screen Producer.