8 Social Media Hacks You WON'T BELIEVE Really Work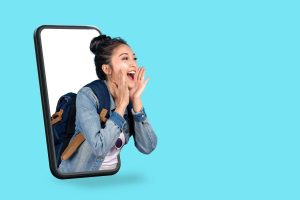 You already know just how important it is to stay up to date with the latest social media trends. As you market your pool or spa industry, there's no more powerful approach than a thorough social media one. From Instagram to Twitter, there are countless ways to engage with your audience and build relationships. But did you know there are some hacks that can help take your presence to the next level?
In this blog post, we'll share 8 out-of-the-box tactics for marketing your small business on social media. These strategies are built help you to stand out from the competition and attract new customers.
See Also: 5 Bad Habits to QUIT When Building Your Online Presence
Maximize Your Social Media Presence with These 8 Tips
Creating a Strong Visual Presence: Share high-quality images and videos of completed projects, before-and-after transformations, and behind-the-scenes looks at your company's work. This will help to showcase your company's skills and expertise and will help to attract new customers.
Host a "Pool of the Month" Contest: Encourage customers to share photos of their pool or spa on social media, and reward the winner with a prize. This will encourage engagement and interaction with your brand, and will provide you with valuable user-generated content.
Live Streaming: Host live Q&A sessions with industry experts, and offer tips and advice for maintaining a pool or spa. This will provide valuable information for your audience and will help to establish your business as a trusted resource in the industry.
Influencer Marketing: Partner with influencers in the pool and spa industry to showcase your products and services. This will help to increase your brand's visibility and reach, and will help to attract new customers.
Create a Pool and Spa Maintenance Guide: Maintaining a pool or spa is an important part of keeping it safe and enjoyable for everyone. To help your audience get the most out of their pool or spa, create a guide that includes tips and advice for maintenance and share it on social media. This will provide valuable information, establish your business as a trusted resource in the industry, and help you attract new customers.
Offer Pool and Spa Design Consultations: Do you provide design consultation services for pools and spas? Use social media to promote your services, and showcase completed designs to attract new customers. Make sure to use a creative, professional, and conversational tone to engage your audience.
Share Customer Testimonials: Sharing positive reviews and testimonials from customers on social media is a great way to build trust and credibility for your business, and will encourage new customers to try your services.
Utilize Instagram and Pinterest: Creating boards on Pinterest and Instagram to share inspiration and ideas for pool and spa design and construction can help to attract new customers who are looking for ideas and inspiration for their own pool or spa projects.
Unique Strategies for Pool and Spa Businesses on Social Media.
Standing out in a crowd against your competitors is easier said than done. Small businesses looking to increase their visibility and reach with new customers are faced with several options. Social media happens to just one of the biggest, and most accessible ones.
See Also: Link in Bio: Social Media's Most Powerful Real Estate
Tips for Standing Out
Share helpful content that is tailored to the pool and spa industry – No one knows your audience better than you.
Connect with influencers and collaborate on creative projects.
Leverage visuals – photos, videos, and graphics – to capture attention.
Optimize your social media posts for maximum visibility.
Engage with your audience – answer questions and respond to comments.
Creating a Social Media Strategy Takes Time and Effort
When it comes to social media marketing, it's important to work with experts who have experience in the pool and spa industry. That's why we invite you to schedule a consultation with our expert team today. Our team has the knowledge and expertise to help you create a social media strategy that will help you to achieve your business goals:
Increase visibility
Reach new customers
Take Action Now
Don't wait any longer, take action now and schedule a consultation. Connect our experienced social media and marketing experts at SSP today. Our job is making your workload lighter. Not everyone has the time and patience to become a social media expert, so let us do that for you. We are looking forward to working with you and help you to reach your goals.
The post 8 Social Media Hacks You WON'T BELIEVE Really Work appeared first on Small Screen Producer.