Customer Engagement Hacks: How to Revitalize, Without Burning it All Down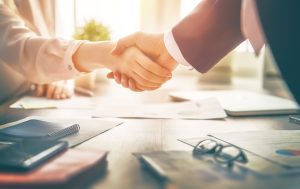 Engaging customers for the first time can feel exciting in the beginning – like approaching someone you're a little nervous about, and you'd like to make a good first impression. The conversation has to feel natural: If you're too eager, you'll scare them off – if you seem too interested in yourself, they'll find someone who better understands their needs. Engagement is more than just reaching out – but a lot of times the initial attempt is all people do. Because of that, eventually, customers fall off or become disengaged. They seek out other companies, better deals, an emotional connection to a brand.
You're probably not the only business in your area offering the services you do – but wouldn't it be nice to be someone's go-to? Creating positive, genuine interactions can be unique and memorable for each customer – but that doesn't need to stop after the first purchase goes through. In fact, if it does, you may have a real problem on your hands.
Engagement and re-engagement can be difficult, but it's not impossible: most customers want to have a brand they're loyal to, so why can't that be you? Positive experiences are the path to continued engagement, but today we're going to look at the above-and-beyond practices that can put you above the rest. It doesn't matter if the customer made a purchase six months ago or is planning one for next year—it doesn't matter if they've just clicked into your newsletter or engaged regularly on your social media. We have 5 ways that you can start re-engaging a disengaged audience today – and ways to continue that engagement for years to come. It's all as simple as knowing what you don't know and finding a way to bridge those gaps. 
5 Ways to Re-Engage Your Audience
1. Monitor Your Social Feedback
With social media becoming the most powerful feedback tool, it can provide real-time insight into how customers feel. 47% of customers with any complaint will use social media to voice their opinions, and the instantaneous nature of it means they expect a near-immediate response. This is an excellent opportunity for you and your service team to surprise and delight even the most frustrated customers. By responding to comments, posts, tweets, or reviews, your team will be able to showcase the quality of their customer service.
By successfully resolving issues and satisfying the customer's needs, everyone on your page will see it. That, in turn, can convert and engage new leads as free marketing for your brand. It can re-engage customers who were on the fence, even if their past experience wasn't the most positive. To them, you've now put your money where your mouth is and show you stand by your services. That can make all the difference.
2. Create a Loyalty Program
Customer loyalty programs have been proven effective because, to the customer, they add value to the experience. This value extends past the initial purchase. This can engage and even re-engage past customers, keeping them involved and interested in the content your brand comes out with. Even if they aren't looking to buy, you'll be well-positioned for when they are.
Loyalty programs give them access to promotional deals and discounts. They'll readily open your e-blasts, read your ads, click into your promos, sign up for a newsletter, and more. That way when they do want to buy, they can save money by being part of your program. Loyalty programs can revitalize your brand in the eyes of existing customers. These are customers who can be inspired to make new purchases or check into new services they hadn't otherwise considered. 
See Also: Increase Customer Lifetime Value Through Your Own Loyalty App
3. Follow Up With Customers
Collecting feedback is excellent, and putting it into action is even better. In all of this, make sure you don't overlook the importance of following back up. Reps should be able to respond quickly to customers whenever they leave a review, be it positive or negative. A positive review should be followed with a quick thanks so the customer knows they haven't gone unnoticed. This will encourage them to continue submitting feedback or even leave more public reviews. If it's negative, reps should spring into action to prevent potential churn. You can sometimes turn a negative into a positive by reaching out and seeing how to fix the situation.
Regardless of what happens, your representatives should be looking for ways to extend customer engagement even after resolution. One negative experience won't make a customer leave – especially when it's properly handled.
4. Host Customer Events Regularly
Everyone loves a good exclusive event – should your customers be any different? Hosting events can build your local customer base and compel existing customers to reconnect with you face-to-face. You can rent a room at a restaurant or hotel and share exciting new industry information or insight. When hosted regularly, private events can keep your finger on the pulse of the client or consumer. It will keep your brand, your services, and your name in their mind.
With this, you're allowing customers to better associate with your company, thinking of you as "their" pool provider. Suddenly, you're not just another faceless brand. You can also connect with other local businesses, joint events or special promotions, and share word-of-mouth advertising. 
5. Personalize Your Touch-Base Attempts
This is more than just following up – though that's important, you should be finding ways to better connect with individuals. Go beyond mass marketing techniques. Send them personal notes every once in a while, or perhaps send them a card around the holidays or birthdays. Enter critical dates for the customers so you'll automatically be reminded each year when the time comes.
You can send them personalized letters, a copy of an ebook you think they'd like, or a call with a clear purpose. Always look for additional ways to stand out. This extra level of familiarity and personalization can make you more than just another brand. Forge better connections, and possibly lifelong customer relationships, by just going the extra mile. Show them that you, the business, care about them, the client.
See Also: Why we LOVE UGC—and you should TOO!
It can feel helpless if you struggle with engagement or with re-engaging a stagnant customer base. Maybe you've exhausted your current tools and are looking for new strategies. Maybe it feels like you've done everything, and you can't see what's missing. This is common, especially for more established small businesses who feel like they've run their local area dry. Re-engagement is about trying new techniques and being proactive about how you do it. If this has been overwhelming you, or even the thought of it does, you shouldn't feel alone. 31% of consumers have struggled to find reliable local business information in recent years (uberall, 2020). We want to help make the connections between you. 
Sometimes, it's as simple as knowing what you don't know, and how are you supposed to do that without help? That's where we come in. Our highly-trained, skilled professionals can help you figure out how to fill in all the cracks and connect you to the customers you're trying to find or those you just want to keep around.
Whether you've been in the business for a while or are fresh to the field, you could always use someone on your side. We can be the outside opinion, or a new set of eyes, to help you see what you might otherwise miss. Let us handle the nitty-gritty and keep you informed with our monthly, transparent reports and meetings—all while you can do what you do best, which is running your business. Schedule a consultation today, and we'll figure out what we can do for you together.
The post Customer Engagement Hacks: How to Revitalize, Without Burning it All Down appeared first on Small Screen Producer.