What is Local SEO and How Does it Work?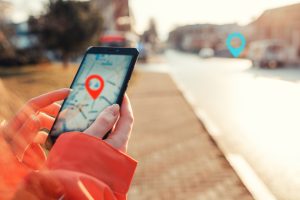 Local SEO is an important Search Engine Optimization (SEO) strategy that involves optimizing your online presence to attract more business from local customers. This includes optimizing your website, creating local listings and directories, and developing local content.
Local SEO for pool companies is important because it allows you to reach more customers searching for services like yours within your service area. By appearing in local search results, you increase your chances of being found by potential clients, which means more qualifying leads, conversions, and sales.
In this article, we'll discuss how local SEO works and why it's important for small businesses, specifically those in the swimming pools and hot tubs industry. Let's get started!
How Does Local SEO Work?
Typically, local SEO works like a standard Google search, only that it has a local search algorithm that includes a proximity factor. This means Google takes into account the searcher's location whenever they submit a query with local intent. Google also considers the location even when the searcher doesn't include a 'town name' or 'near me' in their search query in order to provide them with the best possible results.
For example, if a client within your service area searches for 'hot tubs delivery,' your company is likely to appear amongst other competitors in the resulting Search Engine Results Page (SERP). So, if your business is well optimized for local SEO, you're likely to generate a qualifying lead.
In a nutshell, we can say that local SEO is vital for any business offering local swimming pools and hot tubs services and looking to thrive in this competitive industry.
Why Is Local SEO Important for Small Businesses?
Here are the top reasons why local SEO is important for small businesses:
1. Generates more qualified search traffic
Most local searchers have a high buying intent meaning local SEO interactions are more meaningful and likely to result in a positive outcome. Based on a report by Google, 76% of local searchers are likely to visit a business within 24 hours, and in most cases, about 28% of these local searches result in a purchase.
2. Increases online visibility
Local SEO for pool and spa companies also helps increase your swimming pools and hot tubs business' online visibility. This means that when people in your local service area search for businesses like yours, your business will show up at the top of the search results. And we all know that being at the top of the search results is essential for getting found online.
In fact, according to a report by RioSEO, 61% of local consumers search locally every day, meaning that if your business has good online visibility, then most potential customers are likely to find it. If local customers can't find you online, you're probably missing out on lots of opportunities.
3. Saves on costs
Although it requires time and effort to optimize your business for Local SEO successfully, listing it on local directories using free tools like Google My Business and Facebook makes local SEO a cost-effective marketing option for pool companies.
4. Helps outrank competitors
Local SEO for pool companies also makes it easy to outrank competitors. If you optimize your business perfectly and always meet the needs of your clients, increasing the number of satisfied clients and positive online reviews, you'll manage to gain a competitive edge against your competitors.
Bottom Line
Local SEO for pool companies can be a bit tricky, but it's definitely worth taking the time to get it right. By making sure that your swimming pools and hot tubs business is visible to local searchers, you'll be able to attract more customers and grow your business to your desired level.
Want to start using Local SEO to attract more customers for your business? Contact us today to get started!
The post What is Local SEO and How Does it Work? appeared first on Small Screen Producer.