You're Going to LOVE These 7 Unique Content Strategies for 2023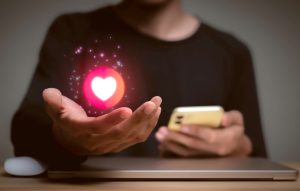 If anyone ever tells you content marketing is going away, they're wrong. It often disappears from the discussion because what we consider "content marketing" is simply marketing nowadays. It's not that it doesn't work. Blogs and social media content have become the standard rather than a bonus. 
Everyone is creating content.
Everyone has blog posts, a social media content plan, and so forth. Audiences can only read so many blogs about the 25 reasons they need a pool or spa before they begin to tune out. It doesn't mean you can't do those, but you need to find a way to distinguish your content from others. A content strategy should be unique to you, your business and your audience. One size definitely doesn't fit all, so why should your content try to?
Today, we're going to look at some unique content ideas you can employ – you don't need to make the same blogs, identical posts, or videos as your competitors. If you ever feel backed into a corner, like there's "only so much" you can do—we're here to tell you why that's so, so wrong. This way, you have a jumping-off point for revitalizing your engagement and an idea of where to start – maybe, it can even inspire you down the road if you have an idea of what "unique" content really means.
See Also: Why Customer Retention is More Important Than Ever Before
7 Unique Content Strategy Ideas for 2023
1. Virtual Tours & 360-degree Videos: Your audience wants to see what you're capable of, but instead of walking them through the same before-and-after, show them through the completed work. Give your potential customers a better look and understanding of the quality of your work, so they can envision what their own pool or spa could look like. In-depth and 360-view videos can give them a first-person perspective of your work or show off the details up close. Give them a reason to watch all the way through – maybe save the best piece for last while not boring them on the way there.
2. Live Streaming On Social Media: Live streaming is a great way to interact with potential customers and better showcase your products and services in real-time. Live streaming to host Q&A sessions, product demonstrations, and behind-the-scene looks can make customers feel more connected to your service or brand. 
3. Chatbots: Utilize chatbots to answer customer questions and guide them through the process. It can automate the customer service process and free your time to focus on other aspects of your business. Chatbots and AI have been all over the news lately. Some companies have employed AI-powered Chatbots to help scrape information from their FAQs to create a round-the-clock representative without increasing your overhead.
4. Augmented Reality: Create an experience to help customers visualize your products in their own space. If they have a background, you could use AR technology to allow them to see a backyard oasis through their phone. This may be a more involved technology process, but it can go above and beyond in showcasing what could be. You're giving customers the tools to connect with your products and services right from the comfort of their homes. 
5. Interactive 3D Modeling: Creating interactive 3D models of your pools and spas can help customers explore and customize. Your potential customers can then visualize different options and see how your available features and products can look in their own space. We offer our MyStaycation Builder for customers looking for just that—a way to connect with customers, so you can offer them exactly what they're looking for. That information can help qualify a lead and produce something high-quality to be used as UGC—they share their creation, which then can be a powerful tool in getting your name out there to others who might not have otherwise seen it. 
6. Interactive Quizzes and Other Tools: Create tools to help potential customers qualify and speed up the sales process. This can be an interactive quiz, a checklist, or other things built to give them the information they want and gather the information your team will need to reach out and capture that lead. Customers enjoy engaging with content – a quiz is fun. It's a game: you should aim for them to enjoy your content first and foremost. 
7. Personalized Content & Messaging: Use data and analytics to help create personalized content and messaging that will speak to your audience's specific needs and interests. As we said before, nothing is genuinely one-size-fits-all. You want to understand your audience's pain points, preferences, and buying patterns. That way, you aren't barking up the wrong tree. In the end, you'll capture a more engaged and interested audience. This way, you can create content messaging that better resonates with them and increases conversions over time. 
Engagement In Action
More than anything, you know your audience. You know what they need, what they want, and what you can do for them. You should create content that answers their questions before they even have it. No matter what platform you choose, your content marketing strategy should aim to engage and entertain your audience. Tried-and-true content should still be there.. by why wouldn't you aim for variety, too?
Not everyone is a content specialist; otherwise, that wouldn't be a job. As a service provider, builder, or pool and spa company owner, you might not be a social media pro. And.. who could blame you?
If you're feeling overwhelmed – don't worry. That's where we come in. The team at SSP is ready to jump in and help you tackle your content head-on. No matter your strategy – whether it's through consumer resources, a new website, a loyalty app, or an all-encompassing monthly package. You should see results without tearing your hair out trying to keep up. Why struggle, and having to revitalize and reinvent your feed every six months? Let our team of experienced pool and spa marketing professionals take the wheel. That way, you can sit back and run your business the way you want. 
Contact us today to learn more about boosting your company's revenue through our four pillars of success that will Position, Pursue, Promote, and Protect your business.
The post You're Going to LOVE These 7 Unique Content Strategies for 2023 appeared first on Small Screen Producer.